The North American X-15-1 (serial number AF56-6670) was the first of three experimental X-15 aircraft built in the late 1950s to demonstrate the ability of pilots to fly rocket-powered airplanes out of the earth's atmosphere and back to precision landing.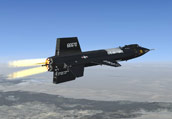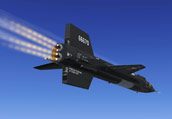 Highly detailed 3D models with more than 300 parts, 60 animations has now also virtual cockpit features:
NEW! Each of the four X-15-1 aircraft comes with its own 3D fully functional virtual cockpit which contains over 900 parts and nearly 200 animated gauges, switches, levers, light indicators and flight instruments. The VC allows a total 3D immersion into the X-15 flying environment and comes with new internal spotlights, switches, control sticks, handles and levers with tooltips. Virtually all switches in the VC are clickable and can be used to simulate nearly every procedure required during a mission.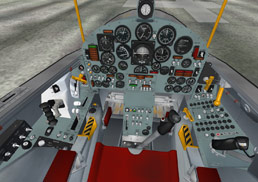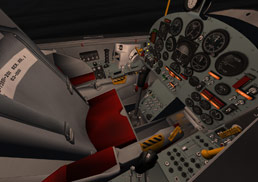 As with the 2D instrument panels and the exterior models, each virtual cockpit has been meticulously created to conform as closely as possible to the cabin of the real X-15 rocket aircraft.
You can buy xstreme x-15-1 at your
SIMNETWORK MARKET
| | |
| --- | --- |
| Posted by jackfolla on April 21 2008 04:58:53 | 2830 Reads - |