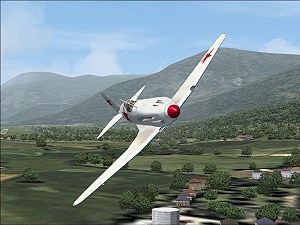 SkyUnlimited Productions releases his new product for Fs2004.
Details: The FS2004 Mikoyan-Gurevich Mig-3 by Baldwin De Tourton is complete and ready for download.
- Two highly detailed versions of the Mig-3 each complete with unique paint schemes and photoshop files for repainting.
- Stunning dynamic virtual cockpit, complete with full animations and custom Russian gauges.
- Highly detailed 2D panel with appropriate Russian gauges and pop-up windows.
- Custom sounds that beautifully render the Mig-3's engine inside and outside the cockpit.
- Flight dynamics built with the latest 1% technology. Expect this plane to fly like the real thing.
- All appropriate Fs2004 features and animations included.
With your purchase and feedback we will be able to create higher quality products better suited to the community's wants and expectations.
Buy at Simnetwork Market