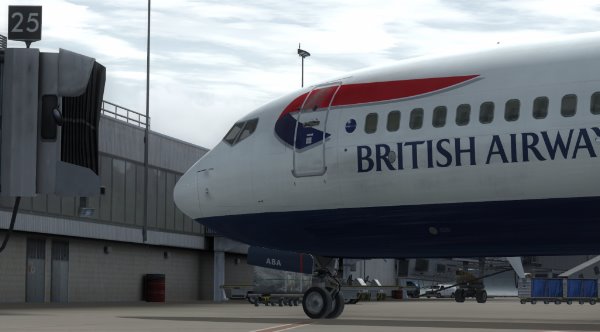 When making videos, there are many different ways to approach producing smooth and professional shots. The slew mode is a very effective way at using angles to one's advantage. This is especially important when one needs to focus on different aspects of a scenery. Through proper use of the slew mode, the viewer will get a good picture of the scenery one is showcasing without the distraction of poor shot selection. The brilliant thing about using slew mode in Flight Simulator is that it is a fluid motion that one can control. One has full control over its speed. Here is how to use the slew mode.
The two major problems people face when using the slew mode is jumpy movements and poor speed management. Many people use their joystick to control the speed and while using the joystick to check out a scenery is more efficient, recording while using the joystick becomes problematic as one has less control over small movements and speed. By using the keyboard instead, one can produce a more polished shot since one then has more control over small movements.
The keyboard is great for using the slew mode since one has full control of direction and speed through the touch of a few keys. First off, to enable the slew mode, go into the Flight Simulator "Controls" page -> "Buttons and Keys" -> Flight Mode "Slew". Look for the commands "Slew Forward; Backward; Left; Right; Up; Down; Rotate Left; Rotate Right" and assign these commands to whatever keys are easiest to use. When completed, load Flight Simulator in an aircraft that does not have a 3D cockpit. When ready, enter into slew mode by pressing "y." Now for some practice. Tap the key that is assigned to move forward and notice how the movement in the simulator is moving forward ever so slowly. Press it again and the speed increases. Compare this to using the joystick and it is apparent that one has much more control over direction and speed via the keyboard. This trick works for all of the slew mode commands, and can be combined with eachother for added customization of direction and speed. This is all that is required to have a complete knowledge of how to effectively shoot sequences via the slew mode function! With a little bit of practice, as well as experimenting, anyone can become profficient at making entertaining FSX videos.
| | |
| --- | --- |
| Posted by webmaster on April 21 2016 21:27:27 | 1065 Reads - |